Introducing Singapore
Places to visit
Must know facts
Things to do
Travel Articles
Introducing Singapore
Singapore is one of the most orderly cities in the world. The destination is described as a playground for the rich as the small-city state features certain sheen of wealth. Here you will get to know the perfect blend of ethnic and urban development throughout Singapore's illustrious history. Travelers from across the world flock to this destination to experience its high-end shopping malls, luxury hotels, fine dining, and amazing lifestyle and nightlife experiences. The main theme of
Singapore Tourism
centers around its historical touch that now represents the impact of transforming from a fish village to an urban enchanting city.
Singapore history dates back to the 18th century which suggests that a noteworthy trading settlement existed in Singapore in the 14th century. The last 2 centuries have birthed a legacy rich in heritage and revolution, reflecting the significant role Britain and various other countries had towards Singapore's growth. For around 200 years, Singapore's mutual relations with Britain remain really strong with the two countries committing to share best practice in problems including sustainable business and innovation, tradition and youth development.
Singapore is situated in the southern corner of the Malay Peninsula divided from the mainland. The island is mostly flat with low hills. Along with the mainland, the geography of the Republic of Singapore features more than 60 really small islands and islets. Languages of Singapore are as diverse as its people and culture. For a fact, Singapore does not have an official language. People living here speak Singlish which is a unique English based slang. The multicultural destination accepts 4 languages: Malay, Mandarin, Tamil and English and due to good bilingual education policy a lot of locals can speak 2 or more languages.
Travel industry in India is rapidly growing. Outbound tourism and the competition between destinations to attract travelers is really strong. Apparently Singapore tops the list of Indian visitors. And why not? Singapore tourism has so much to offer to all kinds of travelers. Singapore tour packages present various family-friendly attractions, things to do and explore. The destination flaunts brilliant transportation services that make getting around quite efficient and convenient for tourists. Apart from shopping and dining Singapore is full of natural attractions and cultural heritage sites from botanic gardens, nature parks to temples and museums.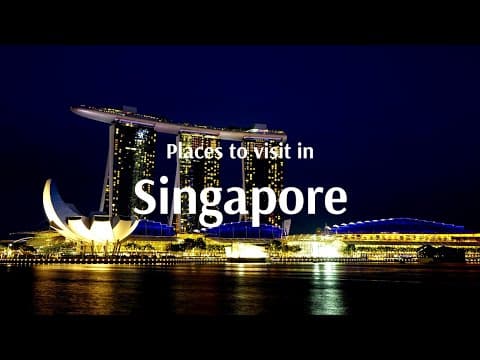 Best places to visit
1. Universal Studios
2. Gardens By The Bay
3. Singapore Flyer
4. Sentosa Island
Things to do
1. Dine on a Night Safari tram
2. Explore streets of Chinatown
3. Try Gelato Ice-cream at Gelatissimo
4. Float in the world's largest rooftop Infinity Pool
Trending travel articles
A New Wonder of the World: The Golden Bridge in Vietnam
An overnight internet sensation and thanks to Instagram - the Golden Bridge in Vietnam is at the top of the travel bucket list for many tourists. Since its opening day - it has topped the global architectural charts. Over the past few years, uniq