Introducing Republic of Maldives
Places to visit
Must know facts
Things to do
Packages & Recommendations
Travel Articles
Introducing Republic of Maldives
Welcome to the Maldives! A country with a beautiful string of coral islands in the Indian Ocean and considered as Paradise on earth as most of the visitors experience the feeling of peace and tranquility. The place is home to some of the best beaches and an amazing underwater world that makes the Maldives tour an obvious choice for a lifetime.
The Maldives is home to a rich variety of astonishing and dazzling coral reefs and apart from all this, it is a paradise for diving enthusiasts' fun-seekers alike. It consists of 26 atolls over 1000 islands and millions of visitors visit the Maldives from all corners of the world. If we talk about resorts, Maldives Tourism is home to the most luxurious resorts which will make your stay worthwhile. Luxury and tourism in the Maldives go hand in hand as each resort has its private island. And the country has its own unique culture and traditions as it is all influenced by Indian, Sri Lankan, Malaysian, the Arab peninsula, and Indonesian. The way of living in the Maldives is an amalgamation of different societies. And Maldivians are very friendly and their general lifestyle suits island living that will suit you. There's a lot to see in the Maldives explore all of it with our Maldives tour packages.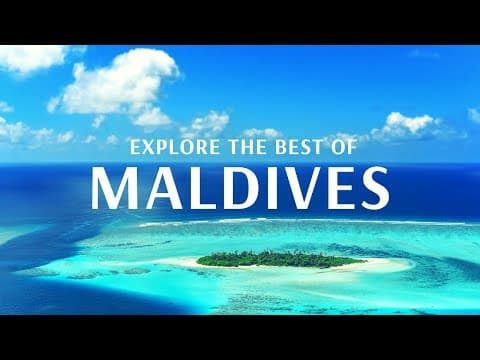 Best places to visit in Maldives:

Maldives is known as the land of the sun, sand and sea. The list of places to see in Maldives is so exciting as each and every attraction will blow your mind.


1. Male
2. Hulhumale Island
3. Banana Reef
4. HP Reef
5. Baros Island
6. Halaveli Islands
7. COMO Cocoa island and many more
Best Things to do in Maldives:
Maldives is a full package of fun. Here is a list of exciting things to do in Maldives assuring a holiday you will never forget.


1. Go snorkelling
2. Parasailing
3. Kitesurfing or Kiteboarding
4. Sunset Cruise
5. Go for a submarine Ride and many more
Trending travel articles
A New Wonder of the World: The Golden Bridge in Vietnam
An overnight internet sensation and thanks to Instagram - the Golden Bridge in Vietnam is at the top of the travel bucket list for many tourists. Since its opening day - it has topped the global architectural charts. Over the past few years, uniq