Introducing GOA
Places to visit
Must know facts
Things to do
Packages & Recommendations
Travel Articles
Introducing GOA
One of the most visited tourist destinations in India is Goa, which has plenty to offer to all travelers visiting from across the world. Goa Tourism is proud to promote its beaches, national parks and hills, churches, forts, markets, backwaters, and much more. The state is not very diverse and the majority numbers of people are Christians so there are hundreds of churches present in Goa. The well-known destination is also famous for water sports like Jet skiing, kite surfing, parasailing, water boating, and more.
A tour in Goa is a perfect destination for a short break as well. Your Goa tour packages will be incomplete if you miss out on experiencing outstanding nightlife here. Tasting some Goan cuisine is also an experience you must try. The destination assures a perfect break from the hustling life and promises ample relaxation and entertainment at the same point in time. It covers a zone of 3702 square kilometers and contains two districts namely North Goa and South Goa. Spread more than 3,700 km square with the number of inhabitants at around 1.4 million, Goa is a small state as per Indian measures. It is an exceptional blend of Indian and Portuguese social orders that attracts a normal 2.5 million visitors consistently including around 4, 00,000 remote travelers
We believe the culture of Goa is based majorly on Catholics, but actually, the Goa Catholics are a mixture of Portuguese and Indian cultures, and so it is known as Rome of East. The food and drinks play a big role in Goa's vibrant culture. It is a secular state with numerous religions being practiced freely. Hinduism, Islam, and Christianity are common religions here.
Goa tourism is loaded with plenty of exoticness. But it is also surrounded by exciting other places to visit and things to do for travelers to experience an unforgettable holiday.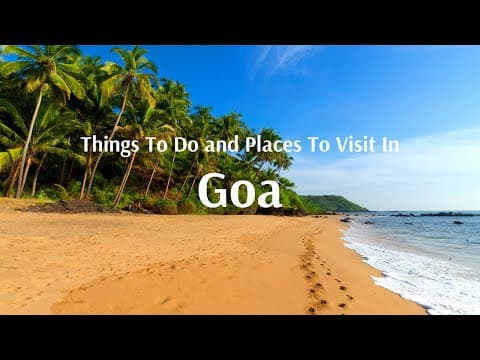 Best places to visit in Goa:
Calangute Beach
Baga Beach
Dudhsagar Falls
Anjuna Beach
Vagator Beach
Palolem Beach and many more
Best Things to do in Goa:
Take a walk at spice plantations
Walkthrough the dark passages of Goan caves
Try parasailing at Calangute beach
Indulge in some water sports
Go for Island hopping and many more
Happy Travellers
Priyanka Desai
Thank you for reaching out to us! The trip was fantastic. Our driver was a very
read more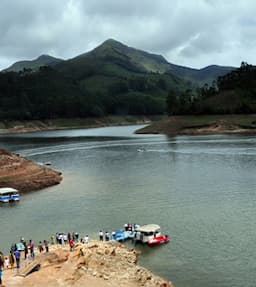 Nov
Mr. Nitin Chauhan
Thanks for made our Holidays Memorable...we enjoyed all days throughout our Kera
read more
Nature Lovers,Beach Holiday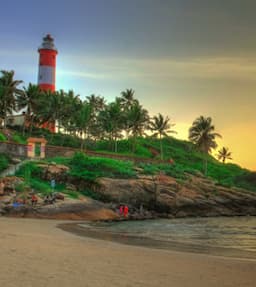 Dec
Mr. Dibyendu Biswas
Ms. Maitri Shah was an excellent Travel Coordinator for us and considered our un
read more
Mar
Trending travel articles
A New Wonder of the World: The Golden Bridge in Vietnam
An overnight internet sensation and thanks to Instagram - the Golden Bridge in Vietnam is at the top of the travel bucket list for many tourists. Since its opening day - it has topped the global architectural charts. Over the past few years, uniq